Our Story

1964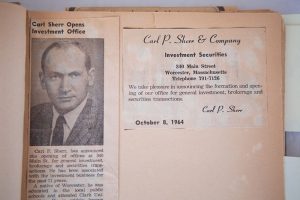 Carl Sherr, a native of Worcester MA, founded the firm that bears his name. The original office was located at 340 Main Street in Worcester.
1970's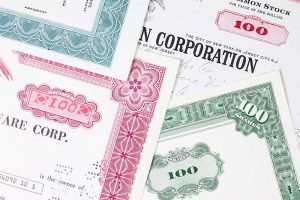 Growth: The firm grows rapidly from the 1960's through the early 1970's by expanding its stock brokerage operations. In those days, brokers would call clients and recommend stocks to buy and sell. At one point the firm had 10 stock brokers. The firm also starts participating in IPO's (initial public offerings) and provided expertise in the transfer of ownership of stock certificates.
1975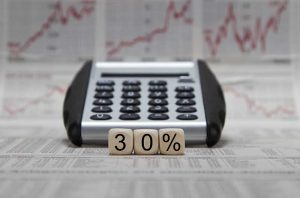 Pioneer in discount brokerage: Seizing an opportunity that allowed for reduced trading commissions, the firm introduces the concept of charging lower rates and pioneers a new era as a 'discount broker'.
1975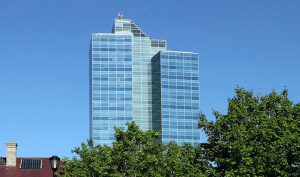 Relocates to new office tower: As one of the first tenants in the newly built Worcester Plaza, the firm occupies one of the highest points in downtown Worcester.
1978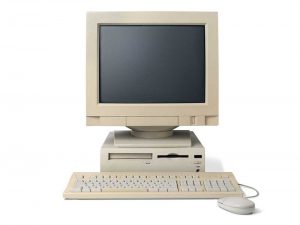 NASDAQ Institutional trading division was created: As a NASDAQ 'market maker', the firm would electronically match buyers and sellers of stock. At its high point, the firm was a 'market maker' in over 75 stocks.
1983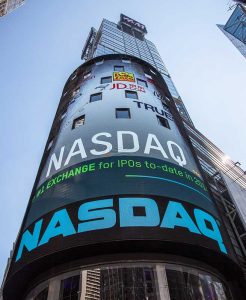 Important recognition: Carl Sherr elected to the prestigious role of Chairman of the Board of the National Association of Securities Dealers (NASD), which at the time owned the NASDAQ stock market. The NASD, now called FINRA, is tasked with creating and enforcing rules that govern the investment industry.
1984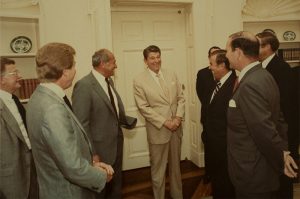 Carl visits the White House: As Chairman of the NASD (now called FINRA), Carl meets with President Ronald Reagan in the While House Oval Office.
1991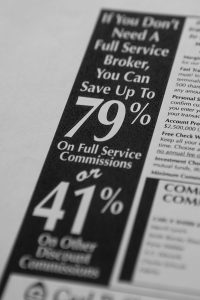 Lowers it's current 'discount brokerage' trading rates. While initially very successful, the discount brokerage operations were eventually discontinued when the firm launched its investment management division.
2000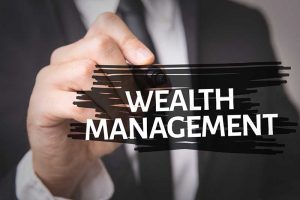 Introduces Active Investment Management: With an eye towards the future and addressing the changing needs of its clientele, the firm launches an Investment Management division. Active Investment Management transforms the firm and eventually leads to the retirement of the Discount Brokerage and NASDAQ trading operations.
2001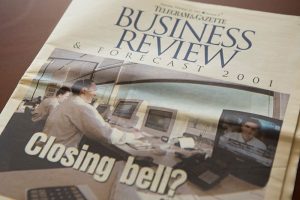 Recognized as a leader in the financial community, the firm is featured in publications and frequently contacted for quotes and opinions.
2003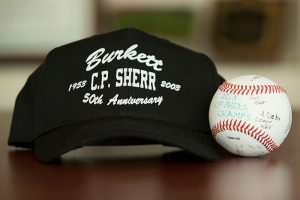 Celebrating 50 years of continuous sponsorship of the Jesse Burkett Little League.
2007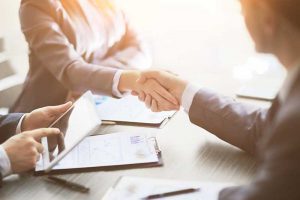 Investment Management division is expanded to include comprehensive financial planning, completing the firm's evolution.
2013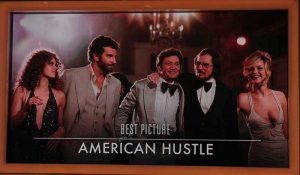 Relocates to new office location in current building with twice the space. However, the move was delayed by many months due to the filming of the hit movie 'American Hustle', which used our future office on the 19th floor as a set and staging area for the movie.
2014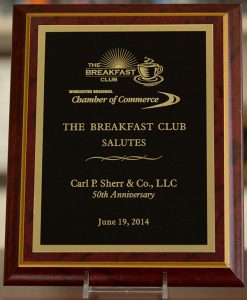 The company celebrates an important milestone – 50 years in business.