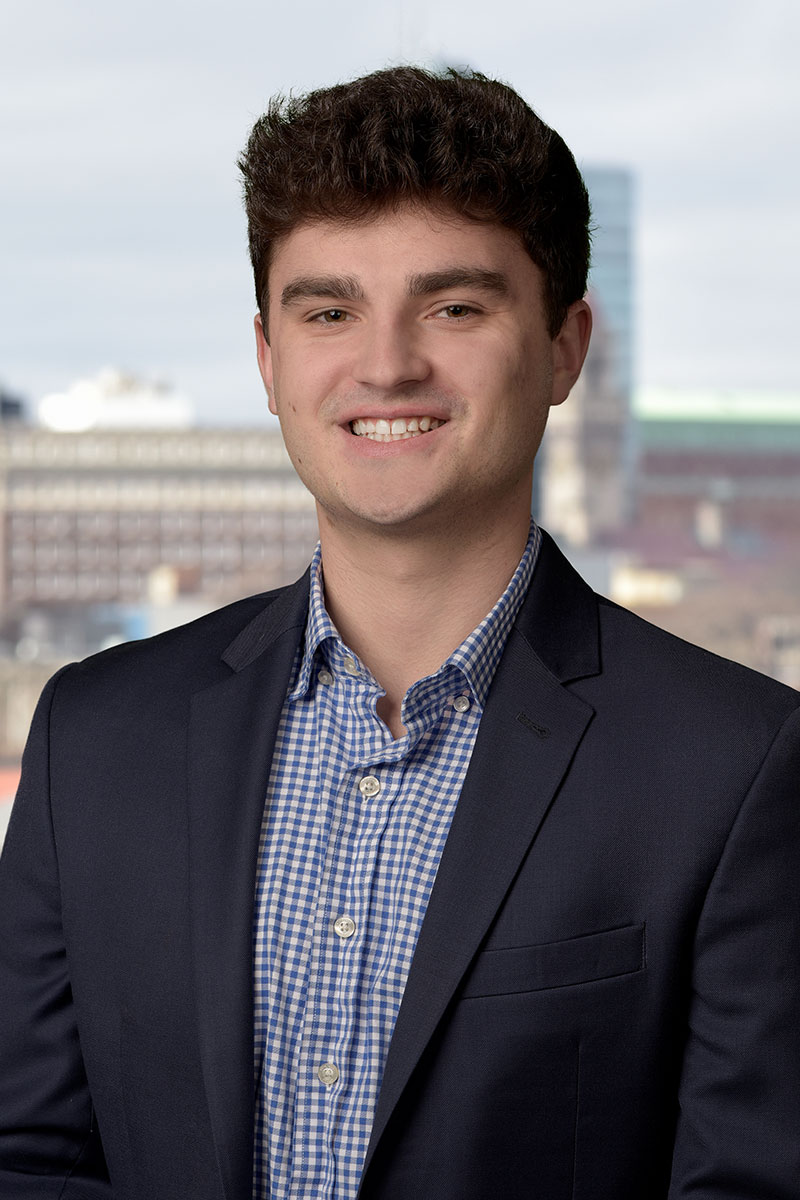 Liam Farrell
About
Liam joined the firm in 2022 as a Client Service Associate. He grew up in Hopkinton, MA and graduated from Boston University with a degree in Business Administration & Management while concentrating in Finance. In his current role, Liam assists our internal team while also providing support to our clients with any inquiries they have.
Accomplishments & Goals
In between his college semesters, Liam worked for a startup medical-device company in the Greater Boston area as a Summer Finance Intern. While in school, he worked alongside a team of peers to develop a product idea into a full-fledged business plan. The semester-long project culminated with a contest as each group pitched their respective plan to a panel of professors in a mock 'Shark Tank' pitch. He is interested in investment management strategy and has plans to pursue a financial certification in the future.
Giving Back
In college, Liam was involved with the Juvenile Diabetes Research Foundation (JDRF), an organization committed to funding Type 1 diabetes research. Through his fraternity, he participated in various JDRF-sponsored events including their walking fundraisers. Starting in high school, he has also worked with the Hopkinton Special Olympics program by helping to run/coach in basketball practices & games for the athletes.
Just for Fun
In his free time, Liam enjoys traveling to new places and staying active by playing basketball. He is a passionate sports fan who enjoys attending local games as well as viewing them on TV. When he is not immersed in the world of sports, he enjoys reading up on current events or a good book, exploring new music to listen to, and spending quality time with friends & family.