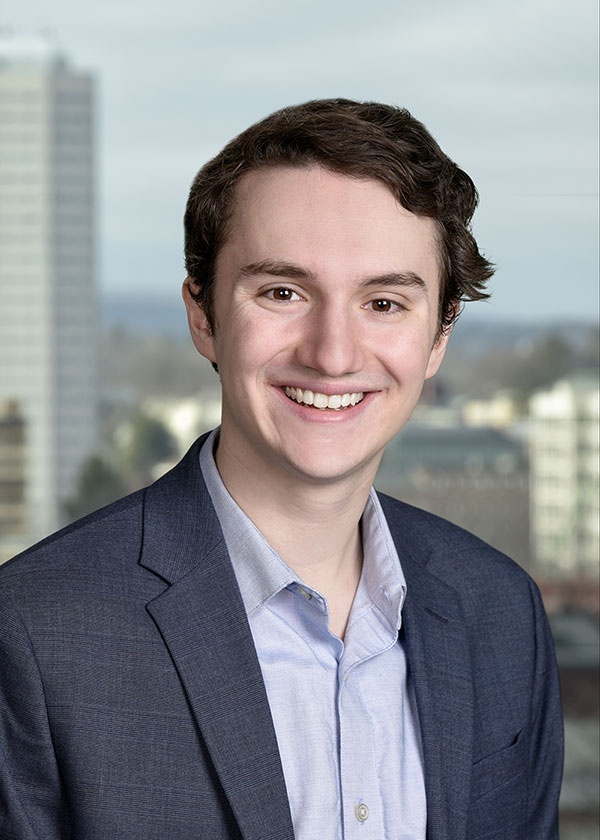 Andrew J Borus
About
Andrew joined the firm in 2018 through our internship program and in January 2019 accepted a full-time position as Research Assistant. In the Fall of 2020 he was promoted to Research Associate. Born and raised in Millbury, MA, Andrew graduated from Worcester State University with a double major in Economics and Business Administration, with a Concentration in Finance. In his current role at the firm, Andrew applies his passion for economic theory and systematic thinking by assisting our team with portfolio research, client engagement and problem-solving support.
Accomplishments and goals
Andrew completed his dual majors in Business and Economics at Worcester State University with the highest academic distinction of Summa Cum Laude. Andrew has been active in the Boy Scouts and reached the highest achievable rank of Eagle Scout. One of his professional goals is to be an advocate for financial literacy which is vital to making responsible decisions.
Giving Back
Andrew is a supporter of youth development. He believes that if you can inspire young adults to become good citizens, you can instill the foundations of responsibility. To achieve these goals, Andrew worked at the Treasure Valley Scout Reservation located in Rutland, MA, as a counselor and as Program Director. In that role he developed and oversaw summer camp programs for hundreds of participants ages 7 – 17 years old.
Just for Fun
Outside the office, Andrew enjoys music, hiking, reading and participating in local government. As a music lover he enjoys going to concerts as well as playing guitar and banjo with friends. He can be just as comfortable hiking a mountain trail or curled up with a book about politics, philosophy or economics.