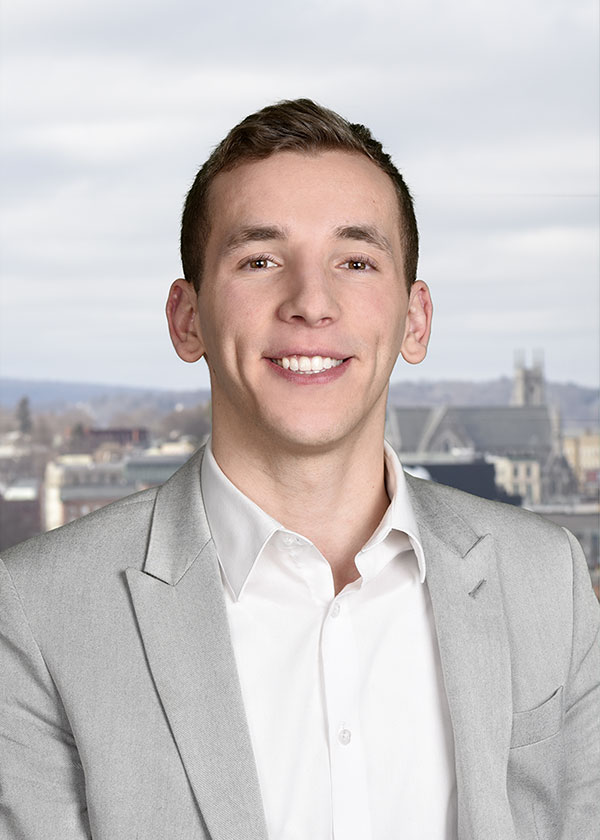 Jonathan R Brown
About
Jonathan joined the firm in 2017 through our internship program and in January 2019 accepted a full-time position as Assistant Financial Planner. Originally from Stoneham, MA, Jonathan graduated from Worcester State University with a B.S. in Business Administration with a double concentration in Finance and Accounting and a Minor in Economics. Jonathan's passion for helping others led him to pursue a career as a financial planner.
Accomplishments and Goals  
At Worcester State University, Jonathan was very active in student government and student life. He was elected to the student senate for two years and he served as Resident Assistant for 3 years. He mentored students and other Resident Assistants, while providing support and conflict resolution to students entrusted to his care. Jonathan is currently pursuing a designation as a CERTIFIED FINANCIAL PLANNER™ practitioner.
Giving Back
Jonathan has always been interested in helping others who are unable to help themselves. While at Worcester State University, in one year he participated in fundraising events that raised over $30,000 for several local charities; Abby's House, Sherry's House and Mustard Seed Catholic Worker Community. Jonathan will be volunteering at the Boys & Girls Club of Worcester, one of the largest youth development agencies in Central Massachusetts. Jonathan grew up playing soccer and aspires to volunteer as a youth coach.
Just for Fun
Outside the office, Jonathan enjoys time with his family, his dog and his friends. He is a huge Boston sports fan however his ultimate sporting event would be to attend a World Cup soccer match. His favorite book topics are science and the universe.